Sultani Mutton Keema
Minced mutton cooked with hard boiled eggs and raisins
Mutton Shajahani
Mutton cubes cooked with almond and cashew nuts based gravy.
Achar Gosht
Mutton cubes cooked with mixed pickles with our chef\'s special spices
Sabaz Mutton Korma
Mutton cubes cooked with coriander leaves, mint leaves and green chilly.
Mutton Keema Paneer
Minced mutton cooked with cottage cheese
Honey Mutton Masala
Mutton Cubes cooked with honey from Kashmir with touch of lime
Mutton Handy Korma
Spiced mutton cooked with sauce, onions, coriander and special herbs
Mutton Hydrabadi
Rich mutton curry in Hydrabadi Nizam style.
Lamb Dopiaza
Mutton cubes cooked with spiced onions and marinated in a thick sauce.
Mutton Rogan Josh
Mutton curry cooked with Kashmiri Masala


Sultani's
The Sultani, Level 5, Hotel Flamingo Tasik Ampang,Jalan Hulu Kelang, Ampang, Selangor, Malaysia Tel: 03 - 42517360 Hand Phone: 012-2959060 | 014-6215334 Email: sultan@kohimaran.com
Hours
Every day 11am - 11:30pm
About
We Serve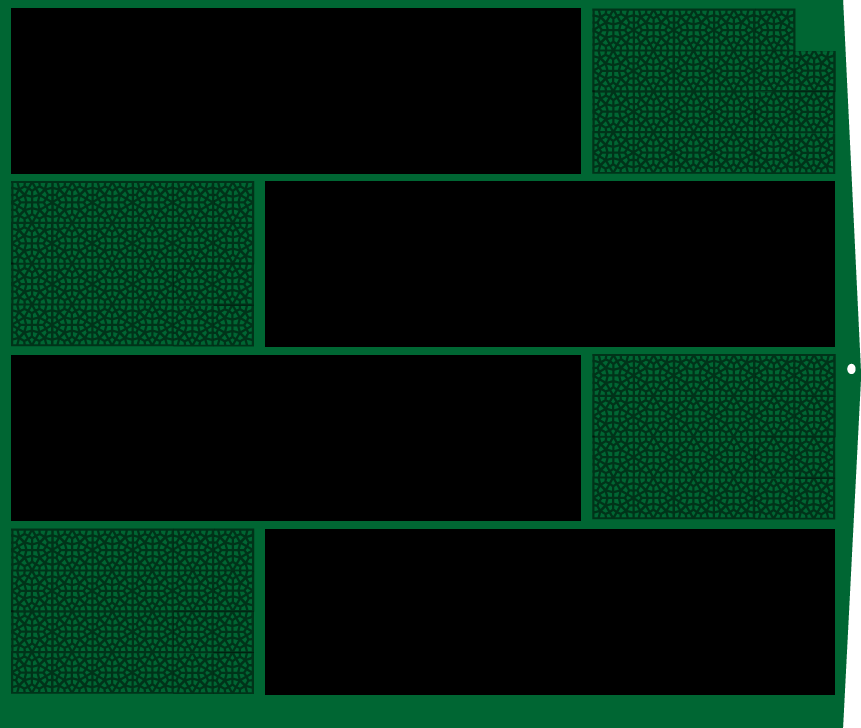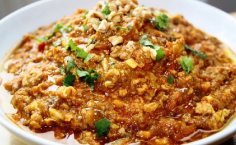 Kashk-e Bademjan
Main ingredients are Kashk, aubergine, mint and garlic, fried onions and some chopped walnut. We are serving this food with our hot fresh bread that our chef baked in Tandoor.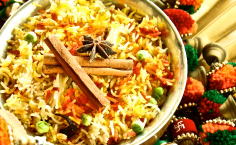 Vegetarian Beryani
High grade basmati rice cooked with assorted vegetables and spices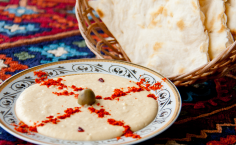 Hummus
a Middle Eastern and Arabic food dip or spread made from cooked, mashed chickpeas blended with tahini and olive oil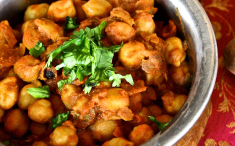 Mattar Paneer
Fresh peas cooked in mild spices with cottage cheese.
Kindly take a look at all of our menu items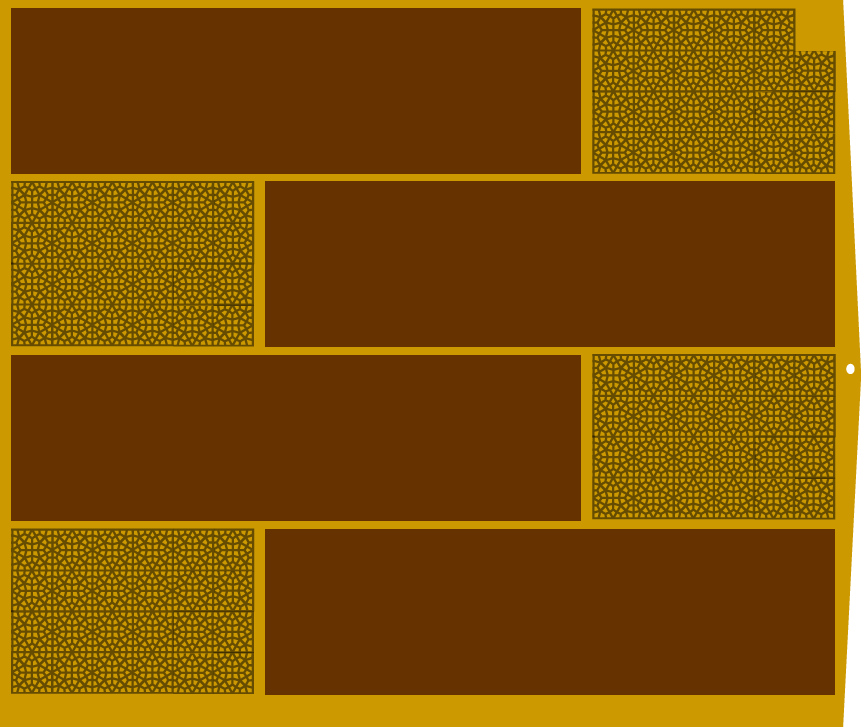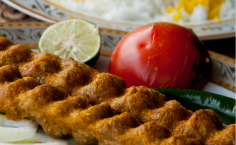 Koobide Kebab
Koobide Kebab is an Iranian minced meat kabab which is made from ground lamb, beef marinated with Kiwi, often mixed with parsley and chopped onions. Served with rice and barbequed tomato.

Gheyme Stew
a Persian stew of which the main ingredients are cubed lamb, tomatoes, yellow split peas, onions, tomato paste and dried lime. Garnished with thin potato fries and served with rice.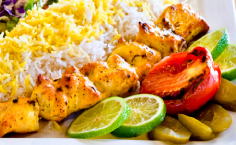 Chicken Kebab
Pieces of chicken first marinated in minced onion and lemon juice with saffron then grilled over a fire. It is served with grilled tomato and pepper.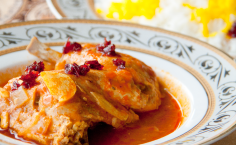 Zereshk rice with chicken
High Grade rice cooked with saffron and Zereshk. (Zereshk is the Persian name for the dried fruit of Berberis vulgaris). It is served with Fried chicken.
Kindly take a look at all of our menu items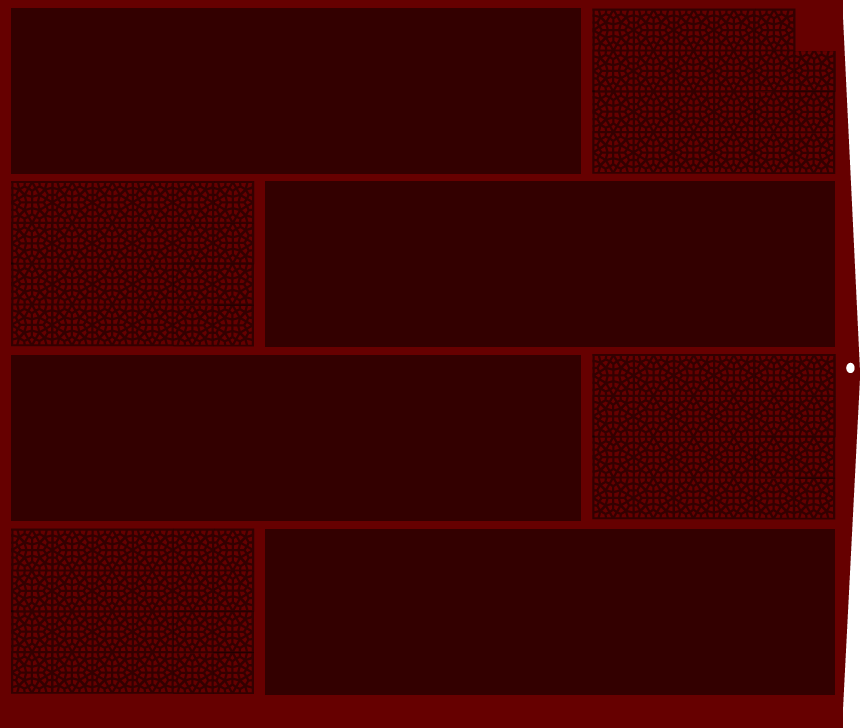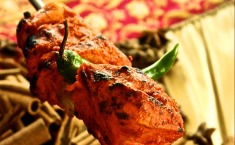 Chicken Tandoori
Tender chicken marinated in yogurt and spices grilled in our Tandoor

Beef Khara Masala
Beef cooked with the chopped garlic, onions and ginger with a touch of clove oil and spices from the sub-continent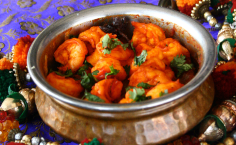 Sultani Prawn Massala
Prawn coked with pomegranate chutney, chrome seeds and methi (Fenugreek) Leaves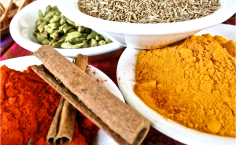 Seekh Kebab Massala
Minced lamb/chicken and onion with special traditional spices, grilled in Tandoor
Kindly take a look at all of our menu items