2 hrs 50 mins
Chicken Reshmi kebab
This delicious kebab gets its name from the juicy, succulence of the meat used to make it. The meat gets this way thanks to the marinade in which it is soaked. Serve it with Mint-Coriander Chutney, thinly sliced onions and hot Naans.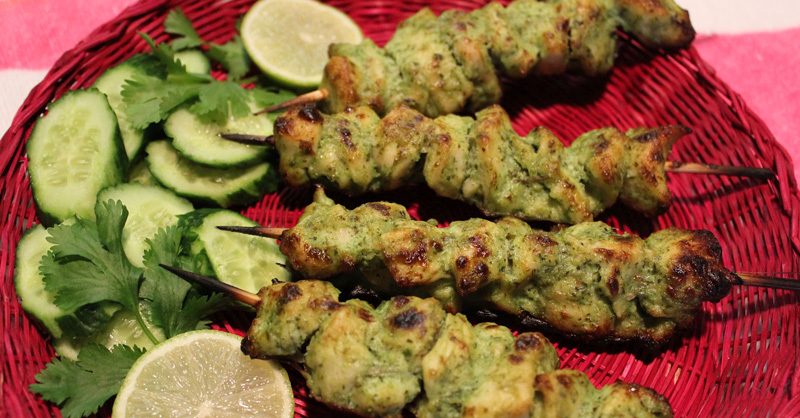 1/2 kg boneless chicken, medium size pieces
1/2 cup cream
2 tbsp garlic and ginger paste
1 tbsp ground mint leaves
1 tbsp ground coriander leaves
3-5 green chilies, grounded
Salt to taste

In a bowl take a cream and mix garlic ginger paste, mint, coriander, green chilies and salt in it.
Now add chicken pieces in this mixture and marinate it for 4-6 hours.
Take skewers and put chicken pieces in them and barbeque them. Apply oil on them while you barbeque them.
You can also bake them in oven for 10 minutes, turn them and then bake them for 5 more minutes.
 Another method is that take a non stick pan and put the chicken mixture with all marinade in it. Cook it with a little amount of oil till chicken is done.



Ingredients:
Directions:
Sultani's
Hours
About
Restaurant
The Sultani, Level 5, Hotel Flamingo
Tasik Ampang,Jalan Hulu Kelang, Ampang,Selangor, Malaysia
Tel: 03 - 42517360
Hand Phone: 012-2959060
014-6215334
Email: sultan@kohimaran.com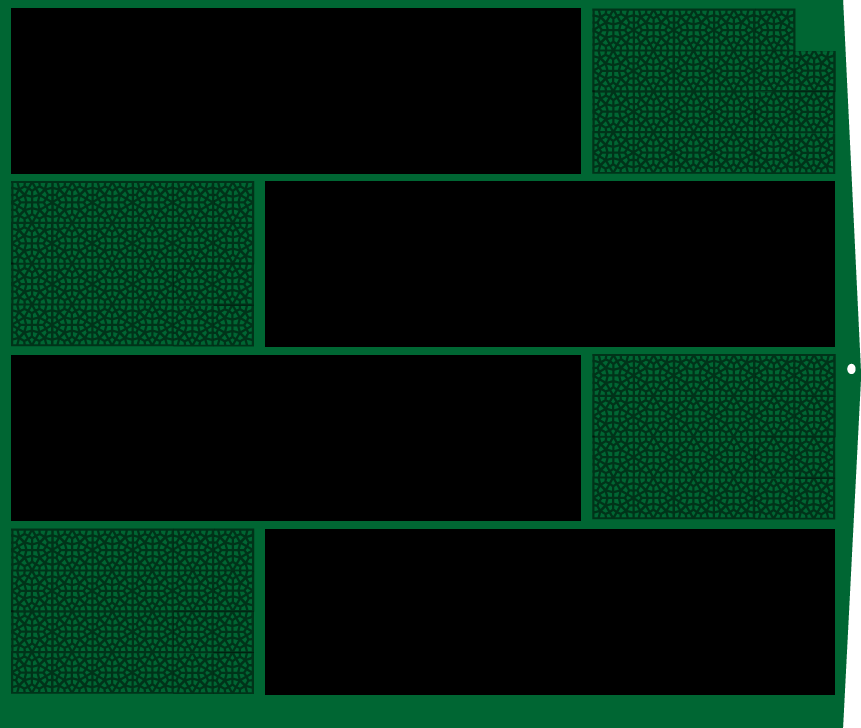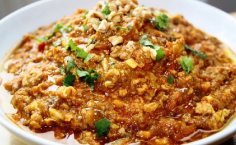 Kashk-e Bademjan
Main ingredients are Kashk, aubergine, mint and garlic, fried onions and some chopped walnut. We are serving this food with our hot fresh bread that our chef baked in Tandoor.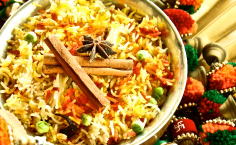 Vegetarian Beryani
High grade basmati rice cooked with assorted vegetables and spices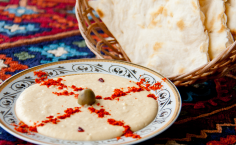 Hummus
a Middle Eastern and Arabic food dip or spread made from cooked, mashed chickpeas blended with tahini and olive oil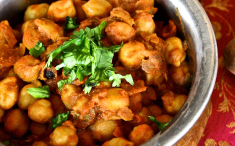 Mattar Paneer
Fresh peas cooked in mild spices with cottage cheese.
Kindly take a look at all of our menu items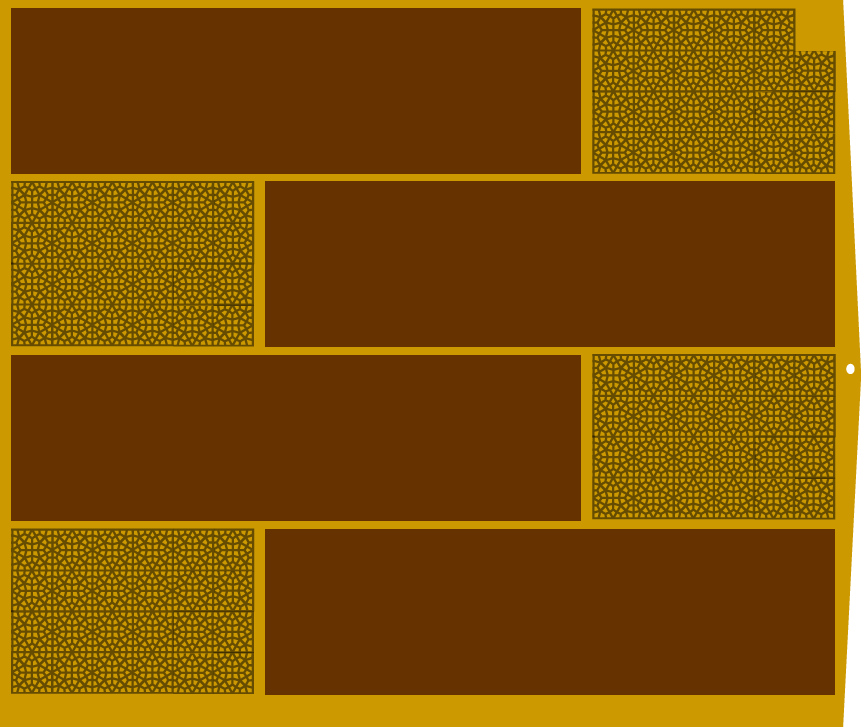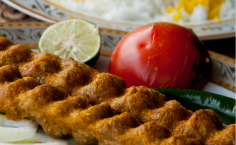 Koobide Kebab
Koobide Kebab is an Iranian minced meat kabab which is made from ground lamb, beef marinated with Kiwi, often mixed with parsley and chopped onions. Served with rice and barbequed tomato.

Gheyme Stew
a Persian stew of which the main ingredients are cubed lamb, tomatoes, yellow split peas, onions, tomato paste and dried lime. Garnished with thin potato fries and served with rice.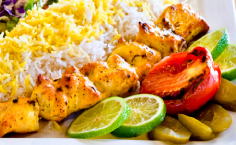 Chicken Kebab
Pieces of chicken first marinated in minced onion and lemon juice with saffron then grilled over a fire. It is served with grilled tomato and pepper.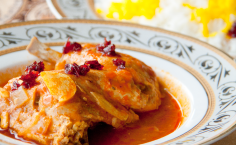 Zereshk rice with chicken
High Grade rice cooked with saffron and Zereshk. (Zereshk is the Persian name for the dried fruit of Berberis vulgaris). It is served with Fried chicken.
Kindly take a look at all of our menu items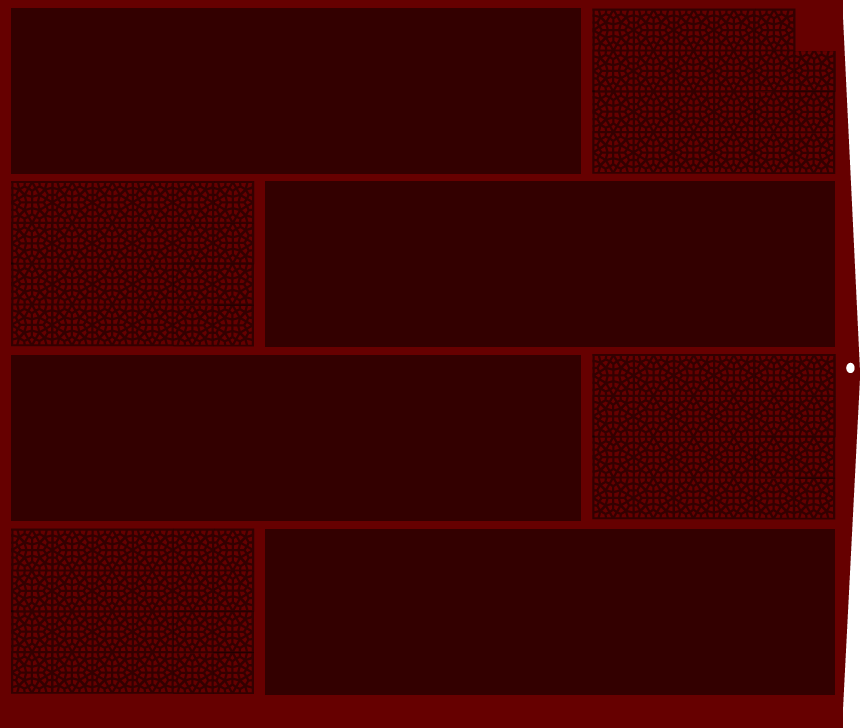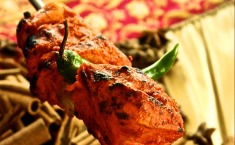 Chicken Tandoori
Tender chicken marinated in yogurt and spices grilled in our Tandoor

Beef Khara Masala
Beef cooked with the chopped garlic, onions and ginger with a touch of clove oil and spices from the sub-continent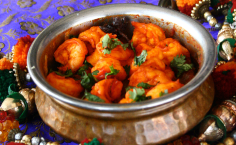 Sultani Prawn Massala
Prawn coked with pomegranate chutney, chrome seeds and methi (Fenugreek) Leaves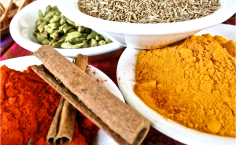 Seekh Kebab Massala
Minced lamb/chicken and onion with special traditional spices, grilled in Tandoor
Kindly take a look at all of our menu items